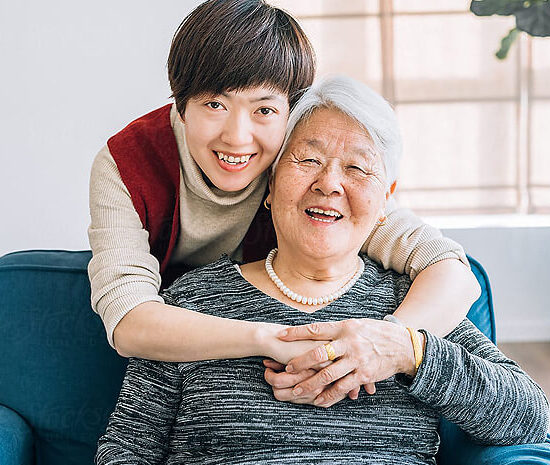 We're always here
to help you
Who we are
Wadysacare is a medical staffing solution company providing of nursing and carer staff to healthcare facilities throughout Canada. We pride ourselves in delivering the best service to ensure you enjoy your work experience through us. Here are some key reasons why you should choose us:
We are experienced: Wadysacare has combined over 30 years ofexperience in healthcare, management, and allied industries, and weare a highly professional, experienced, and client-centeredcompany.
Nurses come first: We always provide the highest quality ofservice—our clients and nurses always come first.
 Wide range of nursing positions available: We provide the broadest range of jobs for our nurses. We have established relationships with healthcare facilities and our selection as one of the Preferred Providers  to most of Ontario  hospitals and care facilities.
We give back: Wadysacare is an ethical and community-focusedcompany. We donate funds to charities each year, acknowledge andrecognize seniors with no direct relatives within the carecommunities, and celebrate our staff.
Great pay without the wait:We pay all our staff highlycompetitive wages. These are paid bi-weekly directly into theirbank accounts.
Get a referral fee: We'll pay a referral fee if you introduce a fellownurse to Wadysacare.
Professional development: Wherever possible, Wadysacare willpay for your training and staff development courses.
Flexible work: Work wherever and whenever you want; it's yourcall.
 Social events: Wadysacare organizes social functions where weshowcase ourselves and connect with other nurses in the industry.
Accommodation: We arrange accommodation for nurses workingin country areas. In select capital cities, Wadysacare also helps withorganizing accommodation.
Mission
We are committed to supplying high quality, safe, client-centered and affordable health care staffing services to our clients to assist them lead dignified and independent lives in the comfort and safety of their own home or facility. theri Individual needs are carefullyassessed, understood and met through the selectiveassignment of qualified, trustworthy and compassionate personnel.
Vision
To be known and valued for providing the highest standard of health care staffing services
To be the provider of choice to insurance companies, hospitals, facilities and in the community
To be the employer of chioce in the community
To be a Financially viable agency
Values
Our mission and vision will be achieved through the application of our core vaules, which include;
Keeping our client's health and safety, quality of life and well-being central in the design and delivery of services
treating and interacting with our clients with respect, dignity, compassion, empathy, honesty, and integrity.
Recognizing and maintaining confidentiality of client information
Showing respect for all cultures, religion, ethnicities, sexual orientation, ages, gender and disabilities
Recruting, training and retaining competent staff
valuing, supporting, recognizing and appreciating our staff who are our greatest asset. Nurturing a work environment that encourages personal enjoyment and enhance job satisfaction and performance through recognition and reward
conducting our business in an accountable and responsible manner and developing and keeping positive relationships with the community including local home care and health care personnel/organizations.
adhering to the professional code of ethics of the health care industry, and
CONTINOUS QUALITY IMPROVEMENT
applying continuous quality improvement measures throughout our Agency